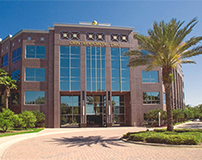 We understand the competitive world small businesses face, and our accounting services can help you obtain prompt information so that you can manage your small business more effectively.
At Glickstein Laval Carris, our dedicated CPA and accounting professionals possess a wide variety of expertise and competence in many industries. We have gained extensive experience in auditing closely held companies, condominium and homeowners' associations, not-for-profit organizations, mortgage companies and local governments. We have undergone a quality review by an independent certified public accountant to meet the standards of the American and Florida Institutes of Certified Public Accountants.
Among the services we provide are:
Audits
Employee Benefit Plan Audits
Review and compilation of financial statements
Monthly and quarterly reporting
Organizing and analyzing operating results
The Certified Public Accounting firm of Glickstein Laval Carris was established in 1975 when Martin R. Glickstein, CPA and Rodney S. Laval, CPA became partners. Since that time the firm has grown to a combined staff of more than twenty, including partners.
Glickstein Laval Carris has a well-earned reputation in many accounting service areas, including corporate and individual tax planning, return preparation, and representation before various taxing authorities. In non-tax areas the firm has demonstrated expertise in performing audit, review and compilation services, management and advisory services, and computer support.
Our Orlando area Certified Public Accounting firm attributes our growth to a philosophy, of Personal Partner Service, a concept that allows for:
Availability of the partners at all times for consultation or assistance
The rendering of all reports when promised
The timely preparation of tax returns
You can be assured that your personal or business accounting and tax needs and requirements will be met by Glickstein Laval Carris. We work with you in a partnership providing year-round professional accounting and tax services.

Mary Dantuma has been in public accounting since 1986, working with small businesses in the areas of audits, review, compilations and tax preparation. She has extensive experience at auditing not-for-profit organizations, condominium and homeowner associations. Mary has also written extensively on the accounting and tax issues that face community associations.

Bethany has been practicing Certified Public Accounting in Central Florida since 1997. She joined Glickstein Laval Carris, P.A., in 1998.
Bethany is a tax professional with experience in tax preparation, consulting and planning for individuals, corporations, partnerships and estates. Bethany enjoys training new staff personnel who join the firm.

Richard joined Glickstein Laval Carris, P.A. in July, 2005. Previously he was the Director of Taxation with Reponen, Ornstein and Co., P.A., from 1985-2005. Prior to 1985, Richard's experience includes two national CPA firms, with particular emphasis in the areas of partnerships, real estate, and international taxation.

Marty Glickstein has been serving the special accounting needs of commercial, professional, retail and wholesale businesses since 1970. He is well experienced in tax and financial reporting, and prepares and reviews individual, corporate, partnership, and trust tax returns, focusing on small to mid-sized companies.

Rod has devoted himself to the accounting, tax and computer service needs of the small business person and private citizen. He has considerable experience in the areas of construction, not-for-profit organizations and personal service corporations (i.e. attorneys, physicians, insurance and real estate agents).

A graduate of Valencia Community College and the University of Central Florida, Neal Carris has been practicing public accounting in the Central Florida area since 1978.
Neal audits and reviews financial statements for companies in industries that include: Construction, Manufacturing, Wholesale, and Not-for-Profit organizations.

Jeanette has been practicing accounting in both public and private for over 25 years. She joined Glickstein Laval Carris, P.A in November 2018 and serves as a tax principal for the firm. Prior to joining GLC, she was with a large regional firm for over 16 years. She provides tax compliance (federal and multistate), consulting services and tax planning to both business and individual clients in a wide range of industries including agribusiness, hospitality, manufacturing, real estate, and retail/wholesale distributors. Jeanette has an emphasis in closely held businesses and high wealth individuals.

Steven P. Gooden joined Glickstein Laval Carris, P.A. in February 2012 and serves as tax manager for the firm. With close to 15 years experience, Steve provides tax compliance and planning services for corporate and individual clients, which includes federal and multistate taxation for C corporations, S corporations, and LLCs. Steve's experience includes real estate, financial services, construction, manufacturing, not-for-profit organizations, and high net worth individuals.

Leslie Ellis has been in public accounting, and with the firm, since 2004. She serves as the firms Audit Manager and works with small businesses in the areas of audits, review, compilations and tax preparation. She has extensive experience at auditing not-for-profit organizations, condominium and homeowner associations, and 401(k) plans. Leslie also holds the designation of Chartered Global Management Accountant.